about Boan Books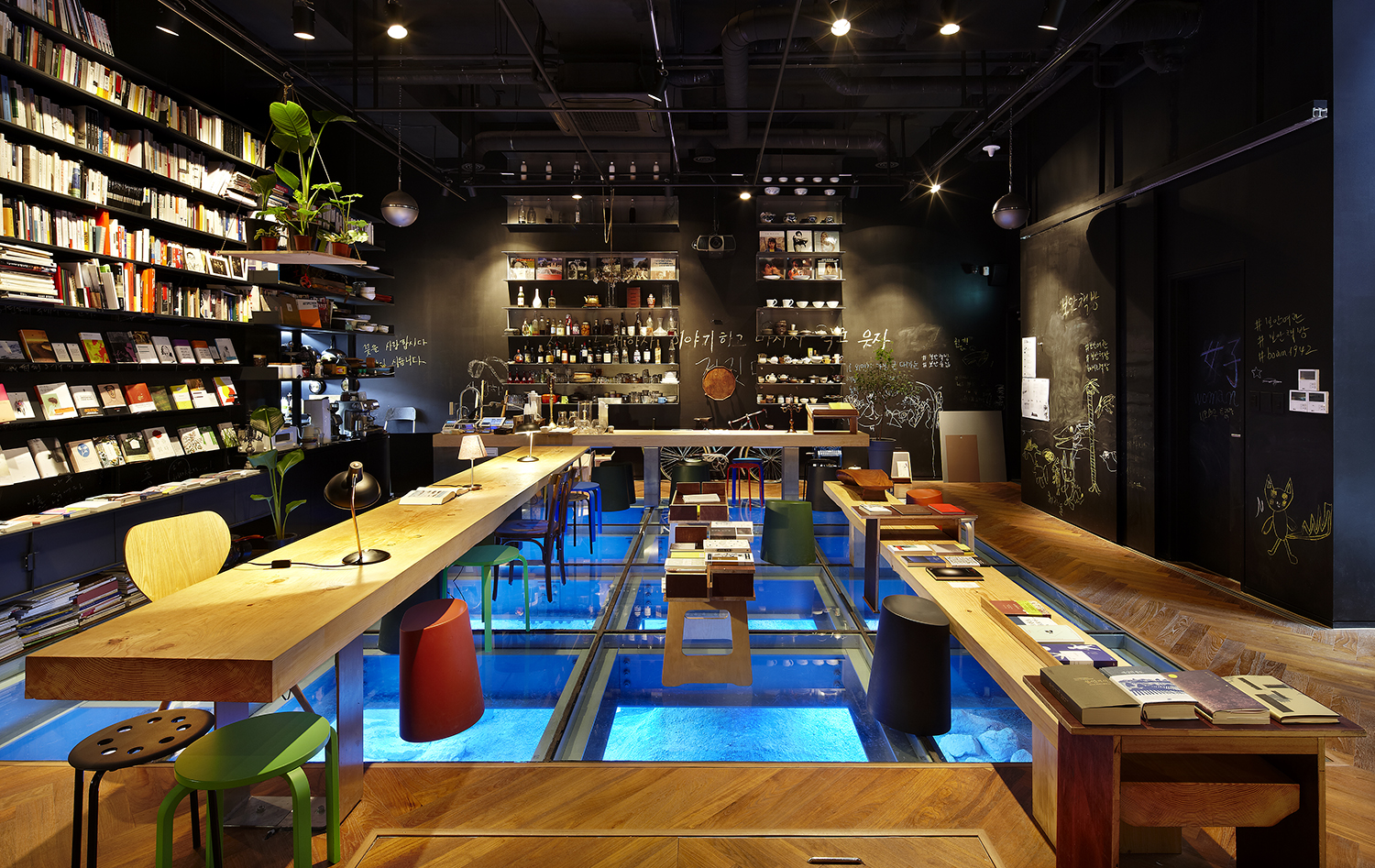 Opening Hours 오픈시간
2F 보안책방 : 화-금 12:00 pm – 20:00 pm. 토-일 12:00 pm – 19:00 pm. 월요일 휴관
Boan Bookstore is a project space for artist collaboration to develop an alternate sustainable platform for all forms of creative practice. Currently managed by a group of artists and a florist, Boan Bookstores sell books and flowers and also host many artist-led seminars, performance, and workshop programs.
Inspired for Louise Bourgeois's 'Sunday Salon', Boan1942 hosts Mok-Cha (Thursday Tea Time), where you are invited to join us to drink tea, talk about art, life, culture and more. Mok Cha is held every Thursday at 3PM-5PM.
지상 2층의 보안책방은 일종의 북카페로써 책 판매 뿐 아니라 세미나, 공연, 워크샵, 목차(木茶) 스페셜 티타임 등 문화예술을 사랑하는 이들의 아지트 이다. 보안여관의 B는 boan 뿐 아니라 book, botany 를 상징한다 보안책방은 꽃도 판다. 플로리스트가 건물 전체의 꽃과 나무를 관리해 사철 푸르름이 머무는 생태 친화적 도시속의 쉼표같은 공간으로 자라난다. 보안책방은 서점, 꽃집, 공연장을 겸한 공간으로 예술적 협업과 자체 프로그램을 통해 문화생산자들의 대안적 생존 플랫폼입니다. 2층의 Bridge는 보안책방의 한권서점 이다. 비정기적인 기간동안에 한 권의 책을 뽑아 그 책을 둘러싸고 있는 다양한 이야기들을 관련 자료들과 북클럽, 작가와의 대화, 세미나등을 통해 입체적으로 책에 대한 새로운경험을 열어간다.